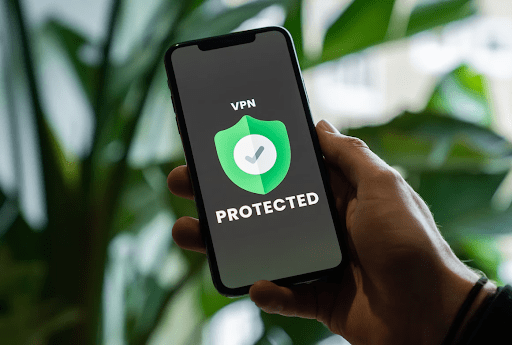 Many of us now use torrents to download movies, music albums, and even video games.  But using torrents can get risky. These risks can range from you accidentally downloading malware to your device or downloading copyrighted materials, leading to having your ISP limit your connection, or even facing fines or charges. 
The most reliable way to avoid these kinds of risks is to use a VPN while torrenting. So, in this article, I will guide you on how to use a VPN for safe torrenting.   
What Is a VPN?
A VPN, or virtual private network, is an encrypted link between a device and a network over the Internet. The encrypted connection contributes to the safe transmission of sensitive data. It stops unauthorized individuals from listening in on traffic and enables the user to work remotely. 
What Is a Torrent?
The term "torrent" refers to a distributed file via a decentralized peer-to-peer (P2P) network. 
Users can trade files without having to upload them to a server using peer-to-peer file sharing. The word can also refer to the file name extension or metadata that instructs trackers (apps that coordinate torrent transfers) to find torrent files.
How To Use Torrent Safely While Torrenting?

We now know that using a VPN for torrenting will ensure your safety as it hides your accurate IP address. Thus, your peers do not know where you are, and it encrypts your internet traffic, preventing your ISP from discovering that you are using torrent sites.
So, here's a step by step guide on how to use a VPN for safe torrenting;
Installing a reliable VPN is the first and foremost way to ensure anonymity and security while torrenting. It operates by rerouting your data through one of its private servers, giving the impression that you are anonymous to other users. 
A reputable VPN will also have an extensive server network with P2P-optimized servers, allowing you to download torrents swiftly and without traffic restrictions.     
Here are some of the best VPNs you can use for safe torrenting;
ExpressVPN 

IPVanish

CyberGhost

NordVPN

PrivateVPN

Make Sure VPN Is Always On  
Make sure that you connect your VPN before opening your torrent client or before you begin torrenting. Forgetting to do so will put your safety at risk. When you launch a torrent client, it will immediately start seeding, exposing your IP address entirely. 
Another essential thing to remember is that when you're finished, don't forget to close your torrent client properly, as simply closing the window isn't sufficient.
Before disconnecting from your VPN, double-check that your torrent client is completely closed. It will help in avoiding seeding and will keep your IP address and identity anonymous and safe. 
Get A Trustworthy Torrent Client
You should have a reliable torrent client if you want to download a torrent. It is because a torrent contains multiple files from several sites. Hence, you can't simply download a torrent off the internet and be done with it. 
The torrent client's job is to handle and put all of the files together so that you may acquire the entire package after downloading.
When selecting a torrent client, you want one simple to use, lightweight, and adaptable. In addition, it should provide for a reasonable level of flexibility and functionality, allowing you to torrent safely.
Here are some of the trustworthy torrent clients you can use:
Utorrent

BitTorrent

Deluge

Vuze

qBittorrent

WebTorrent Desktop

Configure Torrent Client and VPN
Configuring your torrent client and VPN will help avoid any privacy or security risk you might face while torrenting. 
Moreover, this step will also help you avoid exposing your IP address and encrypting your network connection. Thus, it will prevent hackers from obtaining your data and uncovering your online identity. 
IP binding is the most important setting to configure in your torrent client. It allows you to accept connections from particular IP addresses while rejecting all others. 
It functions similarly to a kill switch in this regard. You should also utilize one to ensure that your actual IP address is disguised if one is available.  
A kill switch disconnects you from the internet if your VPN goes down unexpectedly. It's sometimes disabled in your default settings, so make sure it's enabled. Kill switch is one of the configurations you should allow in your VPNs settings. 
Download a Torrent That's Safe
Knowing what kind of torrent you're downloading is crucial. Hackers mostly fill torrent files with malware to destroy your devices. Therefore, we wouldn't even realize until it's done wrecking our device most of the time. 
So, you should only download safe torrents from reliable and well-established torrent sites.
Note: Don't download a torrent from an unusual site found via a Google search, as Google regularly returns the URLs of fraudulent sites.
Anti-virus software is always good to have, even if you're not using torrent clients. They provide an extra layer of protection along with the protection offered by the VPNs. 
As we know, antivirus software scans your computer or device for malware, viruses, or spyware. Hence,  installing anti-virus software is an added layer of protection and can be used even if you're not torrenting.  
End Note
Although many people consider torrenting illegal, it is okay to use torrent sites if you aren't torrenting anything copyrighted. 

Using a VPN is the best way to download torrents to protect yourself and your device. So, make sure to install or buy a VPN before you start torrenting. 

------------------------------------

By: Alexander Joe
Title: How to Use VPN Safely While Torrenting?
Sourced From: marketbusinessnews.com/how-to-use-vpn-safely-while-torrenting/283570/
Published Date: Fri, 26 Nov 2021 05:49:46 +0000


Read More
Did you miss our previous article...
https://coachingbusinessowners.com/essentials/everything-you-need-to-know-about-vipassana-meditation