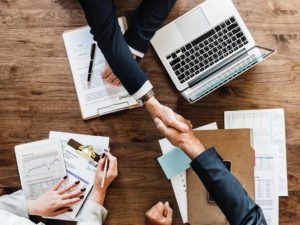 It's not fun seeing your inferior competitors outranking your business on search engines.
While they're using SEO to generate sales for free, you're stuck having to pay thousands of dollars for Google AdWords every month, just to get a portion of what your competitor is making.
Whether or not that search engine optimization is right for your business is no longer the question; its "how do I get started?".
70-80% of search engine users are ignoring the paid ads and are only focusing on the organic results (Source: Martech, 2018)
Most SEO agencies out there are selling the same cookie cutter systems based on deliverables and not results, a smart business owner like you knows better.
What you need is a professional SEO consultant; someone who understands your business's industry, your challenges, someone who is consistently getting results within your industry, not a generalist.
Here are 4 simple steps to finding a professional SEO consultant:
1. Read SEO Articles Related to Your Industry
There are too many generalist SEO consultants out there with varying opinions, it can be hard to know who is right and who is wrong.
Start reading SEO blogs, find people posting content about SEO that's specific to your business's industry.
Use search operators to find blog articles in your industry: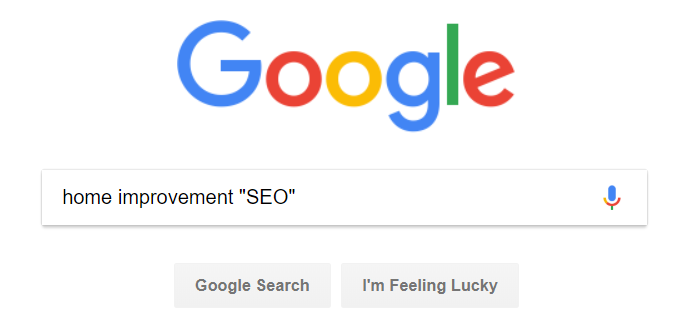 Using search operators will help you quickly find blog articles about SEO that are specific to your business's industry.
After reading a handful of articles you will be able to tell find SEO Consultants that are not only really good at SEO but also understand your business and the industry that it is in.
2. Look Through SEO Directories
In order to do business with someone, it helps to trust them.
How do you trust someone that you don't personally know and don't know anything about what they actually do?
SEO Directories
SEO directories compile lists of SEO consultants and give you a brief description who they are, what they do, their reviews and how to get in contact with them
This is a great way to find an SEO Consultant, just keep in a few things in mind:
Find out how long they have been doing SEO for
Read their reviews
Check out their website and blog
Make sure they understand your business's industry
3. Reach Out to Your Professional Network
Asking someone in within your professional network for a referral to a good SEO consultant is a great idea.
When reaching out to your professional network, reach out to people that are directly in your industry but are indirect competitors.
To avoid conflict of interest, don't hire the same SEO consultant as one of your direct competitors, however, hiring an SEO consultant of an indirect competitor is fine, even recommended.
This will give you the opportunity to see second hand how good they are, the results they got and any other valuable information your referrer has.
4. Search Google for a Good SEO Consultant
Last but most definitely not least, you can search for a good SEO consultant on Google.
If you do not have the time to do a ton of research, or you are in a competitive industry and you need to find an SEO consultant that is really good, this is your best option.
In this case, you will want to find SEO consultants that rank for terms like:
SEO Consultant
SEO Expert
SEO Specialist
City SEO
People who rank highly for these search terms are likely to be very good at what they do because they are all competing against fellow SEO professionals for those positions.
Conclusion
To find a good SEO consultant for your business try reading SEO blogs and articles related to your industry, source top rated lists and SEO directories, reach out to your personal network, and last but not least, use Google.
Once you have a list of possible candidates narrow it down to SEO consultants that specialize in your business's industry and are getting consistent results within it. Don't make a final decision based on price, and be sure to let them do their job free from micromanagement and needing constant approvals.
-------------------------------------

By: Paulo
Title: 4 Simple Steps to Find a Professional SEO Consultant
Sourced From: feedproxy.google.com/~r/BeyondThePedway/~3/MnGmOdhqjxQ/
Published Date: Thu, 15 Nov 2018 23:23:50 +0000


Read More
Did you miss our previous article...
https://coachingbusinessowners.com/startup/can-you-trade-bitcoins-on-mt5