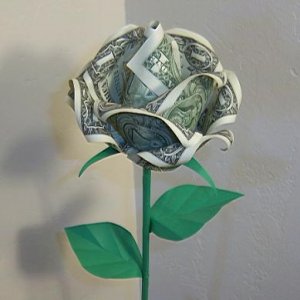 When preparing to start a new craft business, there are many important things to keep in mind. But one thing that you will want to consider fairly early in the process is the cost of starting the business. How much of a budget will you have to work with and what do you actually need to buy?
As I was getting ready to start my craft business about five years ago, I didn't consider many of the start-up costs and, as such, kind of had to make it up as I went along. But I've learned a lot since then and my business has grown and thrived in spite of having to learn on my feet.
Here are some things I wished I'd known years ago about the costs to start a craft business.
1. I wish I hadn't bought so many supplies and materials at the beginning. 
As a new business owner, it's easy to think you're going to need a lot of everything right away. And it's sometimes tempting to get caught up in the purchasing process imply because you enjoy crafting as a hobby anyway.
For instance, if you crochet like I do, you're probably already familiar with that overwhelming desire to buy every different kind of yarn you see in the craft store. But imagine how that desire can be justified in your mind when you start telling yourself, "It's okay, it's for the business."
Personally, I would advise starting off with only the basic supplies you need to get started. You can always stock up again when you've got some cash flow, plus this way you will have more money to invest in other things that your business will need to get off the ground.
2. I wish that I had ordered business cards on day one. 
As soon as I started telling people that I made and sold crafts for work, immediately people wanted to see photos. I found myself jotting down my Facebook URL or my E-mail address on scraps of paper for people when it would have been so much easier, not to mention more professional, to have had business cards printed in advance.
Business cards are an investment. You may think you won't use them that often but, trust me, you should be giving a card to every single person you meet. You should be enclosing one with every order. You should have them ready to give people at fairs. Before you ever open up shop, I highly recommend that you make an order of at least 500 business cards.
3. I wish I'd invested in a good camera. 
If you are planning to sell your crafts online, you'll definitely want a good camera that can take high quality photos. When I first started selling on Etsy, I only had a very old, refurbished camera that really wasn't up to the job. I probably used that and a cheap cell phone camera for about a year before I upgraded my phone to one with a much better camera.
The quality of your photos will absolutely influence how much you sell online. Think about some of the last purchases you made on the Internet. Would you have still bought the items if the photos were dark or unfocused? Probably not. Consumers like to see exactly what they are buying, which means if you're going to sell online, you need to offer the next best thing with extremely good photos.
Along with the things I wish I'd known, there are some things I did know that might be of help to others who are starting a new business.
Sometimes new business owners think they need to make certain purchases or hire help because they have heard of others doing so. But there's really a lot you can do with what you already have. Why spend unnecessary money?
Here are some things I'm glad I didn't spend money on when I was first getting started.
1. A Web site. 
Paying for Web hosting and design when you are a fledgling business can be an investment that does more harm than good. While it's wonderful to have a Web site for selling your crafts, it's not entirely necessary since you can sell for free on social media networks and you can sell very inexpensively on craft marketplaces like Etsy.
Additionally, when you're first starting out, you're more likely to get more traffic to your shop if you choose to sell on an established site known for handmade products. Save the cost of a personal Web site for the future when you are more established.
2. A new computer. 
While buying a new computer might be really tempting, especially since you can count it as a business expense when filing your taxes, you probably really don't need one. If you already own a desktop or laptop, even if it's not high-end, you can get most things done with what you already have.
If you don't own a computer, consider borrowing a friend's, or using a laptop at a library for the first few months so that you can focus your investments in other areas and build up your cash flow. If you really want a new computer, at least try to wait until you have saved up the money.
3. An accountant. 
Many new business owners are afraid of doing their won taxes, so they hire an accountant. However, what you may not realize is that doing your taxes is not as hard as it might seem. The instructions are all there for you and anyone can learn to do it.
While having an accountant to do my taxes for me would have been nice, I'm glad that I didn't invest in one at the star of my business. Now it's something I can look forward to in the future when my business has grown bigger and I don't want to invest that much time doing paperwork.
I hope that my experiences with start-up business costs can be a help to you as you get your craft business up and running.
The post Costs to Start a Craft Business appeared first on Start a Craft Business.
-------------------------------------
By: Jaime
Title: Costs to Start a Craft Business
Sourced From: craftyscrappyhappy.net/costs-to-start-a-craft-business/
Published Date: Wed, 23 Jul 2014 17:57:45 +0000

Read More