||
Etsy has announced that the recent payment delays experienced by a portion of the platform's active sellers following the collapse of the Silicon Valley Bank (SVB) have been resolved.
The delays happened because Etsy had been using SVB to issue payments to some sellers, and the bank's subsequent collapse on March 10 meant those payments could no longer be made from the bank. However, Etsy worked quickly to 're-engineer' its payment processes so they could send out the due deposits via another payments partner.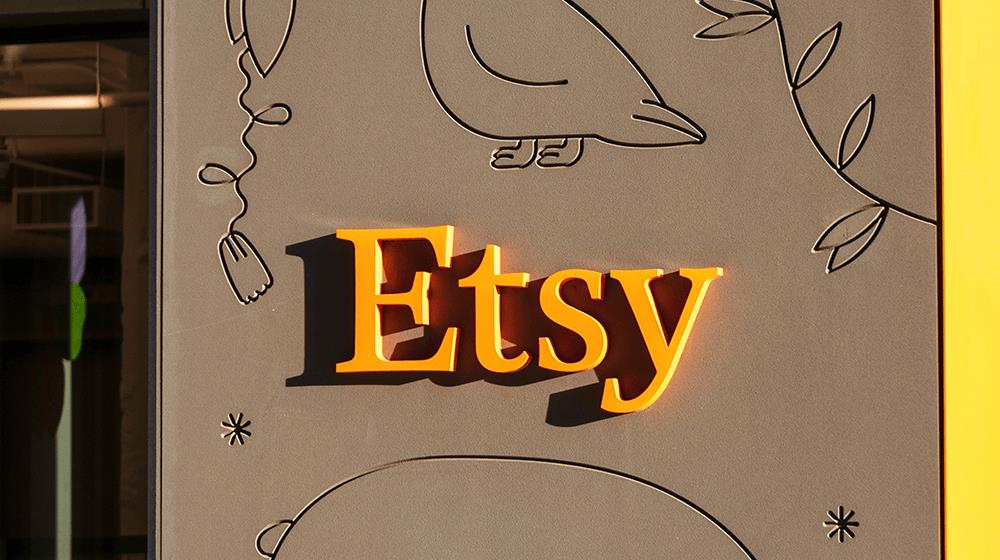 Etsy Offer Assurances
As reported on Small Business Trends, Etsy emailed affected sellers to inform them of the delay to payments due on that Friday of March 10. The ecommerce marketplace offered assurances that alternative payment partners would be found as soon as possible, though Etsy was unable to provide an exact timeline as to when the due deposits would be paid.
Etsy's Delayed Payment Resolution
Now the delays have been resolved, a statement on the Etsy website explained what happened after the collapse of SVB: "The result was that a small portion [approximately 0.5%] of our active sellers had their payments delayed by one business day, and, on Monday, we started processing payments on a normal schedule.
"While the number of impacted sellers was relatively small, we take any disruption to our seller community very seriously. We know you depend on us to get paid on time so that you can pay your bills, run your business, or buy a birthday gift for a loved one. This is why our teams worked around the clock to implement an alternate solution. And it's why we continue to invest in our infrastructure and payments platform to help ensure you are able to seamlessly transact on Etsy."
Global Panic Over SVB Collapse
The collapse of the Californian bank is the biggest bank failure since the financial crisis of 2008. It has caused major concerns all around the world, with many governments now trying to assess its impact on other financial institutions and even the likes of tech startups and pension funds.

President Biden offered his own assurances to the American public, stating that the banking system in the United States remains safe.

Image: Depositphotos

This article, "Etsy Says Payment Delays from SVB Collapse are Resolved" was first published on Small Business Trends

||

----------------------------------------------------------------

By: Gabrielle Pickard-Whitehead
Title: Etsy Says Payment Delays from SVB Collapse are Resolved
Sourced From: smallbiztrends.com/2023/03/etsy-says-payment-delays-from-svb-collapse-have-been-resolved.html
Published Date: Fri, 17 Mar 2023 20:30:51 +0000




Did you miss our previous article...
https://coachingbusinessowners.com/growth/get-the-most-out-of-zoho-at-zoholics-2023-in-austin-tx