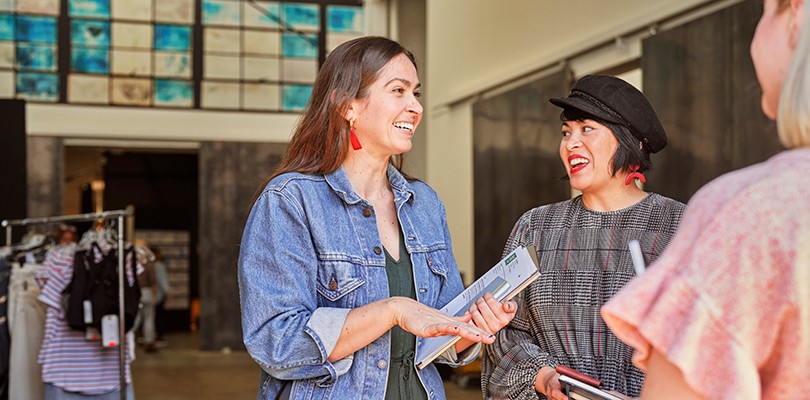 Planning events is time-consuming. There are schedules to set, speakers to find, marketing to do, creative to develop. Then you must identify your target audience, set performance targets, and optimize everything along the way. The work can feel never-ending.
Right now, event planners are working under shortened planning cycles, waiting for information about how to safely hold in-person events and preparing pivot plans in case of last-minute developments in pandemic safety. Anything that takes manual tasks off your to-do list will help keep your attention free for the big questions.
This is where I turn to automation. I have done the painful task of tracking registrations in Google Sheets and never want to do that again. Learning the best ways to automate tasks will keep you at the top of the industry and help you focus your efforts on marketing strategy and putting on the best event possible.
You're in good company when you use automation: Zapier has found 70% of SMB employees say using automation software has helped them to be more productive at work.
LinkedIn is a key partner for B2B marketers, including those working on events, making work easier by providing tools to effectively reach their audience. Paired with automation by Zapier, those marketers can automate LinkedIn Lead Gen Forms and Matched Audiences to send information from LinkedIn to other apps and back for better audience targeting. Now, you can further automate your event planning and marketing by using the new LinkedIn Event registration trigger in the LinkedIn Lead Gen Forms integration to kick off your Zapier workflows.
Automate Your LinkedIn Ads and Events With Zapier
Adding automation to your event marketing and planning means you and your team can focus on the big things, like working with speakers, reaching out to your audience, and developing resources that will keep your attendees engaged before, during, and after your event.
To automate your events, you'll need an account with Zapier and a LinkedIn Page, and the array of other apps you use to get work done, like calendars, event planning platforms, and social media networks.
How (and Why) to Automate Event Planning
Event planning includes many repetitive tasks that happen on a schedule – two key indicators that a process is ripe for automation. Consolidating attendees in your event hosting system, sending reminder emails, tracking attendees in a dashboard, and adding leads to a buzz-generating newsletter are perfect opportunities to cut out the manual work and get assistance from automation. By using Zapier to automate repetitive, behind-the-scenes tasks like these, you can free up time to focus on providing a high-quality event experience.
Automation can make it significantly easier (and faster!) to add registrants from LinkedIn to an event or to a list in another app, like your web conferencing tool or a CRM. Here are some ways we recommend using automation as you plan:
Automatically add a webinar registrant in Zoom every time someone registers for your event on LinkedIn,
Automatically create HubSpot contacts for LinkedIn Lead Gen Form submissions, or
Add LinkedIn Lead Gen Forms responses to a Google Sheet.
How to Automate Communication With Event Attendees
Registrants need to have all the details in advance so they can plan their event experience. You need to make sure they remember to attend – especially folks who are attending virtually. And you want to keep them engaged during the event with tailored messages that highlight important updates.
Email is one of the most popular ways to keep in touch with registrants and attendees, but it requires extra work. You have to import and export email addresses; segment them into lists for specific sessions or tracks; and then write, schedule, and send email blasts. LinkedIn Events makes communication easier by sending registered attendees reminder notifications within LinkedIn.
Here are a few ways to use automation to make communication easier:
Add subscribers in Mailchimp for every new event registration in LinkedIn,
Add Hopin registrants to Hive as contacts, or
Create ActiveCampaign contacts with new Cvent event registrations.
How LinkedIn Helps Zapier Automate Events
We speak from experience. While planning Zapier's first user conference, ZapConnect, we put these strategies to the test.
When someone registers on LinkedIn for our Oct. 21 event, behind the scenes our automated workflows will:
Register you with Accelevents so you're accounted for and in our system
Add you to HubSpot so you get emails before, during, and after the event
Post weekly registration numbers in Slack so the entire team can track progress and celebrate
At the event itself, you can learn more about how Zapier has helped millions of SMBs automate their work.
Automation for Better Event Planning
Event planners and B2B marketers have to manage lots of moving parts on many different projects—all at the same time. LinkedIn's Marketing Solutions make it easier to reach more of your audience than ever before, and Zapier's integrations let you automate your work to help you gain back time for your most important tasks.
For more event marketing tips, subscribe to the LinkedIn Marketing Solutions blog.





---------------------------------------

By: Denise Hibbard
Title: How to Automate Your Event Marketing With LinkedIn and Zapier
Sourced From: business.linkedin.com/marketing-solutions/blog/linkedin-b2b-marketing/2021/how-to-automate-your-event-marketing-with-linkedin-and-zapier
Published Date: Wed, 22 Sep 2021 05:30:00 -0700


Read More
Did you miss our previous article...
https://coachingbusinessowners.com/sales-and-marketing/whats-trending-brand-recognition-and-resonance