||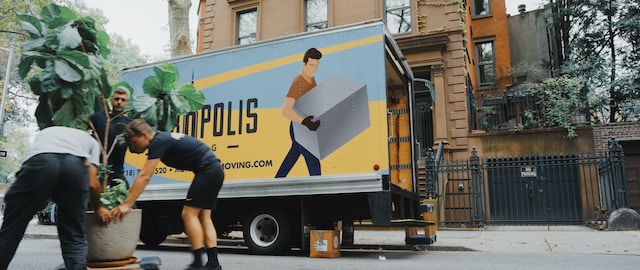 In Phoenix, moving can be both an exciting and nerve-wracking experience. Did you know that, according to a recent survey, over 27% of Americans experience more stress about moving than planning a wedding?
With such statistics, it's no wonder folks are extra careful when picking a moving company. Especially in Phoenix, selecting the right Phoenix movers is crucial to ensuring a smooth transition to a new place. Let's dive into the 8 essential things to consider when choosing.
[TAG1]8 Things to Consider When Hiring Movers in Phoenix
[TAG1]1. Reputation and Reviews
The internet has made it easy to see what others think about a company. Start by checking out online reviews and ratings. Websites like Yelp, Google, and the Better Business Bureau can give you a good idea of how satisfied past customers were. Don't just skim the stars; read the comments!
They'll give you a peek into others' moving day stories. But don't just stop at online opinions. Sometimes, old-fashioned word-of-mouth still does the trick. Ask your friends, family, or coworkers about their experiences. Personal recommendations often provide the most honest insights into a moving company's reliability and performance.
[TAG1]2. Proper Licensing and Insurance
When preparing for a big move, entrusting your precious belongings to someone requires assurance of their legitimacy and responsibility. That's where the importance of licensing comes in.
A licensed moving company indicates professionalism and adherence to local regulations and industry standards. It ensures that the company has met specific state requirements and offers a degree of protection to consumers.
On the other hand, insurance coverage is equally crucial. It guarantees you're not left footing the bill in the unfortunate event of accidental damage or loss.
Always verify a moving company's license and ask about their insurance policies to protect your peace of mind and possessions.
[TAG1]3. Transparent Pricing and No Hidden Fees
Securing a transparent pricing structure is key to a stress-free move. Always insist on detailed, written estimates after an in-home evaluation of your belongings. This provides a more accurate reflection of the work involved, reducing the likelihood of surprise charges later. Additionally, be cautious of low-ball estimates that seem too good to be true; they often are.
Unusually low estimates may lead to subpar service or additional undisclosed fees that can significantly inflate your final bill. Make informed decisions by scrutinizing the estimates you receive.
[TAG1]4. Experience in the Phoenix Market
Phoenix presents a unique set of challenges for moving, most notably its soaring temperatures, especially during the summer months. An experienced moving company in the Phoenix market will be prepared to handle moves even in extreme heat, often opting for early morning or late evening slots to beat the temperature.
They'll also have climate-controlled vehicles to protect your heat-sensitive items. Moreover, familiarity with local areas is invaluable. A seasoned mover will know the intricacies of Phoenix neighborhoods, from parking regulations to the quickest routes, helping to make your move as efficient and smooth as possible.
[TAG1]5. Moving Equipment and Resources
A successful move hinges on the tools and resources at hand. High-quality moving trucks, well-maintained and equipped with the latest features, ensure your belongings are transported safely and efficiently. Air-conditioned interiors and spacious compartments are vital, especially for long-distance or summertime moves.
Additionally, a top-notch moving company also provides essential moving supplies, from sturdy boxes to bubble wrap, ensuring your items are packed securely. Choosing a mover with the right equipment and resources can make the difference between a seamless move and one filled with hurdles.
[TAG1]6. Flexible Scheduling
When it comes to moving, timing is everything. Understanding Phoenix's peak moving seasons—usually late spring to early fall—can save you money and stress. A flexible moving company will work around your schedule, even during busy times. Additionally, life is unpredictable; plans change, and emergencies happen.
Availability on short notice is a critical factor when selecting a moving company. The ability to accommodate last-minute changes without exorbitant fees offers peace of mind, making your move smoother and less stressful.
[TAG1]7. Customer Service and Communication
In the chaos of moving, clear and open lines of communication with your moving company become a sanctuary of sanity. Always opt for a company that's easily reachable via phone, email, or even social media to quickly address any concerns or last-minute changes.
Customer service extends beyond logistics; it's about feeling heard and respected. This starts when you first contact the company and continues until the final box is unloaded. Professionalism and courtesy from the movers enhance your overall experience and contribute to a sense of trust and ease throughout the process.
[TAG1]8. Storage Solutions (if needed)
Not every move is a straight path from Point A to Point B. Sometimes, you may need to store your belongings temporarily or for an extended period. A versatile moving company offers short-term and long-term storage solutions to accommodate your needs.
Given Phoenix's extreme heat, these storage units should be secure and climate-controlled. Ensuring that your belongings are both safe from theft and protected from environmental factors is crucial for your peace of mind and the longevity of your possessions.
[TAG1]Making the Right Move: Final Thoughts
Choosing the right moving company is more than just finding a transport solution; it's entrusting a team with your cherished possessions. Your due diligence in this selection process is paramount.

As you embark on this journey, always prioritize your needs and never compromise on research. A well-informed choice, made after considering all aspects, ensures a smoother moving experience and peace of mind. Remember, the right Phoenix movers make all the difference. Choose wisely!

The post 8 Things to Keep in Mind When Choosing a Moving Company in Phoenix appeared first on Entrepreneurship Life.

||

-------------------------------------

By: Carson Derrow
Title: 8 Things to Keep in Mind When Choosing a Moving Company in Phoenix
Sourced From: www.entrepreneurshiplife.com/8-things-to-keep-in-mind-when-choosing-a-moving-company-in-phoenix/
Published Date: Wed, 27 Sep 2023 13:09:50 +0000



Did you miss our previous article...
https://coachingbusinessowners.com/startup/entrepreneurial-ventures-in-biotech