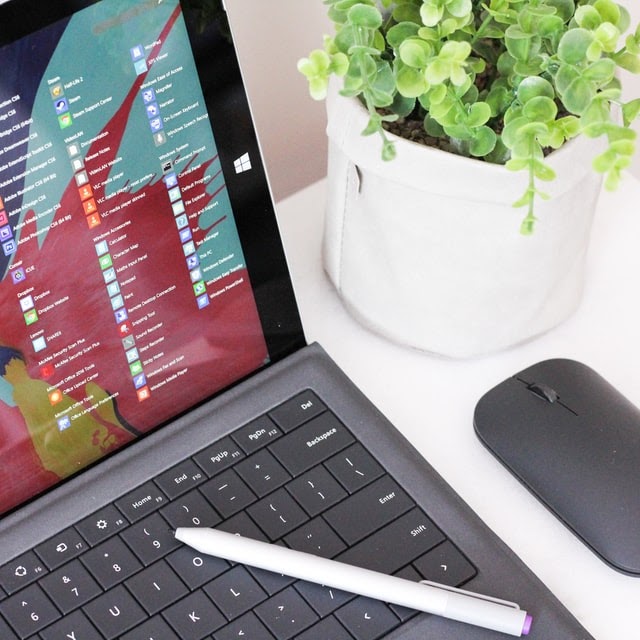 What do you mean by Office Suites?
When we travel back to 20 years in time, the meaning of office suites quite literally meant structures or buildings made of brick and mortar with cabins and rooms. People assembled to accomplish tasks in these offices, earn money, and hang out around the coffee machine for some harmless gossip.
In the current times, office suites refer to a collection of applications that help you manage and run your professional and official commitments and tasks.
Microsoft 365
Microsoft 365, formerly known as Office 365, has been a favorite for all corporates and professionals. As a result, most companies and individuals are using Microsoft 365 by default. Microsoft 365 consists of the following applications:
Microsoft Word: It helps to draft articles and official documents.
Microsoft Excel: This application helps to manage data on spreadsheets.
Microsoft Powerpoint: This application allows you to create innovative project-based presentations.
Microsoft OneNote
Microsoft Publisher
Microsoft Access
Over the years, various software companies have developed their version of office suites that propels productivity and benefits working professionals and corporates. Some of these are free versions, some paid versions, and some are partially payable.
Office Suites
Let us go through some of these alternative office suite options:
Polaris Office
This office app is free to use and available on iOS, Android, Windows, and macOS. It also comes pre-installed on some Samsung phone devices. The Polaris Office app is polished and offers basic personalization options. It is compatible with Microsoft documents. Polaris is a cloud-based service that makes it necessary for you to sign via Facebook or Google. This service comes with:
1GB Cloud Storage.
60MB Monthly data transfer.
Access on three different devices, one computer, and two mobile devices.
You can also connect Polaris to Microsoft Cloud Drive, Dropbox, Google Drive, and Amazon Cloud Drive for additional storage space.
WPS Office Free
This is a free office suite service for Linux, Windows, and Android. The WPS Office version is a simplified and slim version of an office suite premium version. You will hardly notice the differences as all programs look equally power-packed as the latest Word, Powerpoint, or Excel versions. In addition, it comes with a free PDF- reader that is a suitable replacement for the built-in Windows App. Certain ad pop-ups are very rare and not a matter of concern.
LibreOffice
The LibreOffice service is fully compatible with Mircosoft, free to use, and a complete office suites package. A group of volunteers manage the LibreOffice project and actively work towards maintaining a stable base and add the latest improved features to the service. It is available on Windows, Mac, and Linux, but no known version is compatible with mobile devices.
LibreOffice consists of six programs, and you will not find the last three tools in any other office suite.
Writer – to draft documents
Calc – to create spreadsheets and graphs
Impress – to make presentations
Draw – to integrate vector diagrams and graphics
Match – For mathematical functions
Base – to manage databases
G Suite or Google workspace
The G Suite, now known as Google Workspace, is the most accessible means of service when working together as a team or moving from a PC to a MAC or vice-versa.
The Google Docs, Google Sheets, Google Slides, and Google Drive work efficiently on a PC, Mac; these programs are easily accessible on an iPhone or an Android phone via the same programs available. The benefit of the Google Workspace is that all the files and documents are systematically saved and are easy to access. However, while using this service has its shortcomings, it does not have the other complex tools that desktop software programs like LibreOffice offer to maintain databases and create vector designs. In addition, the documents and files created on other office software do not always sync with the Google Workspace tools.
Conclusion
In the pandemic, remote working and work from home have become the new work culture at corporates, start-ups, and multinationals. Even educational institutions, fitness clubs, and other recreational units have started using online media to connect with people. In these times, the use of office suites and apps like Polaris, WPS, Google Workspace, and LibreOffice has become rampant and extensive. It is a plus to have options other than Microsoft 365 to rely on for team collaborations and task assignments.
The post Best Apps for Office appeared first on Entrepreneurship Life.

-------------------------------------
By: Olivia
Title: Best Apps for Office
Sourced From: feedproxy.google.com/~r/entrepreneurshiplife/feed/~3/sioq5LPQRU0/
Published Date: Tue, 08 Jun 2021 09:50:36 +0000

Read More