||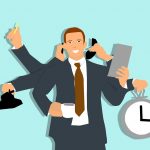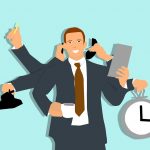 5 Business Solutions To Keep Your Company Working Efficiently
Running a business is no easy task. There are so many things to think about, and keeping track of it can be hard to know where to start! That's why we put together this list of 5 business solutions that will help keep your company running smoothly. Implementing these solutions will help you stay organised and on top of everything, allowing you to focus on what's important – growing your business!
1. Project Management Tools
There are a lot of different project management tools out there, so it's important to find one that fits your specific needs. But having a good project management tool is essential for keeping your company running efficiently. It will help you keep track of deadlines, assigned tasks, and progress reports. This way, you can easily see what needs to be done and when and keep your team on track.
2. Automation
There are a lot of tasks that can be automated, from marketing to customer service. Automating these tasks will free up time for your employees to focus on more important tasks. It will also help to improve the efficiency of your company.
Some examples of tasks that can be automated are:
– Sending out automatic emails
– Generating reports
– Creating marketing campaigns
– Tracking customer service requests
There are many different software programs that can help you to automate these tasks. Do some research to find the best one for your company.
3. Outsource
You may not have the time or resources to do certain tasks in-house. In these cases, it's best to outsource to a specialist company. This is especially true for accounting and IT tasks. By outsourcing to experts, like accountancy IT specialists, you can be sure that these important functions are being carried out correctly and efficiently. It can also be more cost effective to outsource certain tasks. For example, if you were to hire a full-time accountant, they would likely cost more than an outsourced specialist company. This is because specialist companies can spread the cost of their services across multiple clients.
4. Data Organisation
One of the keys to running a successful business is having good data management. This means keeping track of your customer, financial, and employee data. Having a system in place to organise this data can help you make better decisions for your business. There are many software solutions that can help you with this. One of the most important things you can do is keep track of your customer data. This includes their contact information, purchase history, and any other relevant information. This data can be used to better understand your customers and what they want. It can also be used to target marketing efforts and improve customer service.
5. Employee Training

Investing in employee training can help to improve the efficiency of your company. By providing employees with the skills they need, you can be sure that they are able to do their jobs effectively. Furthermore, employee training can also help reduce the amount of time spent on tasks that are not essential to the company's operation. In addition, employee training can help to improve morale and motivation, leading to increased productivity.

There are a lot of different things that you can do to keep your company running efficiently. However, these five solutions are a great place to start. Implementing these solutions will help you stay on top of everything and allow you to focus on what's important – growing your business!

The post Business Efficiently appeared first on Start Your Business Magazine.

||

-------------------------------------

By: Start Your Business
Title: Business Efficiently
Sourced From: www.startyourbusinessmag.com/blog/2022/08/16/business-efficiently/?utm_source=rss&utm_medium=rss&utm_campaign=business-efficiently
Published Date: Tue, 16 Aug 2022 11:10:32 +0000



Did you miss our previous article...
https://coachingbusinessowners.com/startup/build-your-home