||

Many people become expatriates for the chance to renovate a new home in another country. It can open up many exciting possibilities that aren't available in their native country.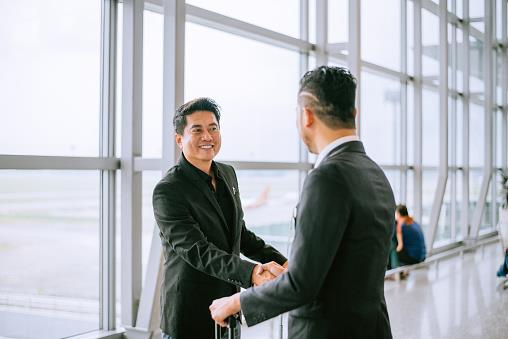 Conditions can also be more favourable too. These factors can be economic, financial, or even culturally significant. There can be more themes to play with and architecture to enjoy as well. It all lends itself to a fresh take on home renovation.
Singapore is a prime destination for all. After all, even their expatriates often want to return at the earliest opportunity. There's plenty to enjoy on this sovereign island city-state, but preparation needs to be considered if you're to be an expatriate renovating property in the region.
For many individuals, it might better to renovate a property abroad, particularly in Singapore. Here's why.
No Major Language Barrier
Language barriers are often one of the largest hurdles expatriates need to overcome. However, you're likely exempt from these worries if you live in Singapore.
However, evidence from 2020 showed that English was gaining ground as the most popular language used at home in Singapore. 48.3% of households used it, up from 32.3% a decade prior. It's telling data, as it shows just how commonplace and comfortable Singaporeans are with exercising their English. It also partially explains why Singapore is popular with other expatriates, too.
The English language is key when renovating property in Singapore. After all, you'll need to communicate with architects, builders, decorators, furniture suppliers, and environmental specialists. The more precise your communications and understandings are, then the better the working experience and the results.
Excellent Home Loan Access
Things are even more straightforward for the expatriate coming to Singapore. It's easy to access promising rates around mortgages, too.
You can compare home loan rates with Property Guru, and they will help you secure the best for you. Their mortgage comparison tool is designed to operate in your best interests only. Moreover, they also have a team of friendly and knowledgeable mortgage experts that you can speak to you. If you need an optimal home package, they'll work with you closely to find it.
Expert support with home loans is invaluable, especially when it's just a call away. You can fast-track the home-buying process in Singapore and start the renovation process all the sooner. Scheduling is key, and you'll have enough momentum to proceed quickly and sustainably. Homeownership won't seem like an uphill climb, and you'll approach the renovation fresh-faced and ready to go.
Cheaper Renovation Methods
The ways to save money on renovating in Singapore are made abundantly clear to all. These strategies are common knowledge to everyone here.
For example, built-in furniture can greatly increase your storage space, but it's more expensive. Vinyl flooring can slash costs too, and you should consult your interior designer on your options. Liv space contractors are widely available in Singapore and can help you control your finances during renovation. They'll ensure you're not surprised by last-minute costs, too.
There are some restrictions in certain situations, too. Bathroom and kitchen tiles can't be altered for a new HB BTO that is less than 5 years old. The properties are heavily subsidized by the government, which explains these regulations. Still, while it might seem restrictive, it can help you schedule and budget things more comfortably, as you'll be able to make those changes eventually. Know what you're getting into first, though.
Eco-Friendly Ideas
It helps to be surrounded by inspiration when undergoing a renovation project. Fortunately, there are plenty of fine examples of property you can aspire to in Singapore.
For instance, Singapore is doubling down on eco-friendly property developments, working towards building a sustainable future. Not only are these projects sustainable and responsible, but they're also innovative and numerous. The popularity of these types of builds will likely only increase as time goes on, too.
These activities can reinforce the idea that anything is possible with your own innovation. Even if you need to schedule your renovations in a more long-term capacity or make a fraction of similar changes, it can still invigorate you to make some positive progress. All wins are to be celebrated regarding eco-friendly property renovations, even if they're smaller scale.
Cost-of-Living Leeway
The cost of living is high in some areas of Singapore. However, in others, it can be surprisingly lower.

For example, the cost of things like groceries and transport are typically low, enabling people in the region to save significant amounts of money. Benefits are also available to help cover transport costs, schooling fees and accommodation allowances.

With renovations, flexibly moving money around is important, and you can do that easily in Singapore. Obviously, you'll be able to fund more ambitious aspects of the renovation and move closer to establishing your dream home.

The financial side directly affects the enjoyment factor, too. After all, renovations make dreams come true, and many people also love the practical elements of putting a home together. Less pressing financial burdens may help you make the most of the renovation.

The post Is It Better for Expatriates to Renovate Property in Singapore? appeared first on Entrepreneurship Life.

||

-------------------------------------

By: Carson Derrow
Title: Is It Better for Expatriates to Renovate Property in Singapore?
Sourced From: www.entrepreneurshiplife.com/is-it-better-for-expatriates-to-renovate-property-in-singapore/
Published Date: Tue, 31 Jan 2023 10:29:35 +0000



Did you miss our previous article...
https://coachingbusinessowners.com/startup/5-reasons-why-you-should-utilize-efficient-software-solutions-for-your-online-store