||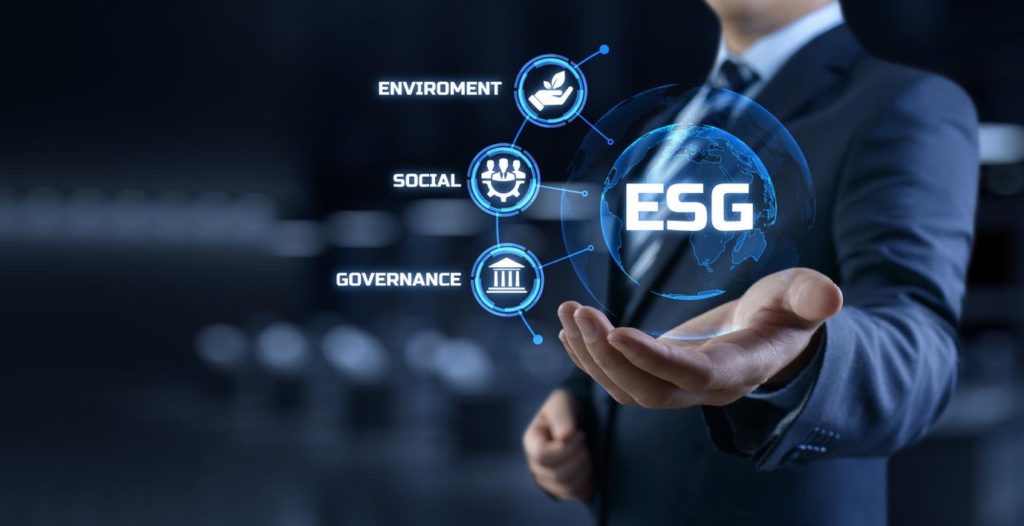 Investing has always been something people have liked to do and a viable way to build extra wealth. In the modern age, the digital transformation that investing has experienced has made this easier than ever. Any private individual or confident entrepreneur can now start investing from anywhere with just an internet connection, a computer and some starting capital.
Despite this level of change in the investment world, stocks are still one of the favored assets for many. Easy to understand and with the potential for decent returns, they remain enduringly popular. One type of investing which is increasingly popular now is ESG investing. But what is it and what policies should you look for in an ESG business?
What is ESG in business?
Any investor will always be keeping tabs on trends in their sector or hot topics which cut across multiple industries. ESG is one that falls in the latter category and something which we have heard a lot about lately. In short, it stands for Environmental, Social and Governance and focuses on companies behaving in an environmentally friendly way, along with being ethically run and engaging with local communities.
Founder of Previte Olive Oil, Jeffrey Previte is a firm believer in ESG principles in business. This has led him to not only build them into his current business but also set up previous ESG initiatives – such as the EBICare program when he was co-CEO at EBI Consulting. This is a great example of the caliber of entrepreneurs who are backing ESG in business and shows why it is worth learning about for investors. 
But what sort of policies might businesses have that fall under ESG?
Environmental – what policies might be placed under ESG?
When it comes to the Environmental part of ESG, investors should be looking at what plans companies have in place to reduce their impact on the planet. Any documented plans they do have for this is something you could class as being strong ones for ESG investing.
But what might some real-world examples of this look like? Climate change policies are a good starting point, and most investors would see this kind of document as a strong sign any business is doing its bit to protect the planet. You may also look to see if a business you plan to invest in has a policy around increasing renewable energy usage, encouraging staff to use green modes of transport, how effective they are at recycling waste and if they have a policy around using greener tech in their operations. 
Social – what plans might investors see as strong ESG ones?
Social is all about how companies treat their staff, how they engage with the local community, how they interact with stakeholders and if companies fight for social justice or charitable issues. This is now a key concern for many investors who want to put their money into ethical businesses.
But what kind of policies would fall under this part of ESG usually? Documents around safeguarding employees mental/physical health are worth mentioning, as are policies around employee development and equal pay. Many companies will also document plans for ethical supply chain sourcing, charitable donations and support for the local community. These kinds of things are all strong principles under ESG guidance.
Governance policies for ESG
While many look for lucrative online businesses to put money into, others will be focused firmly on those with sound ESG plans. Governance is related to the corporate leadership any business you might invest in has. It looks at how well-run the company is, how diverse the board is and how ethically things are done.
Common policies to look for here include ones which define and enforce ethical business practices. Many businesses now will also set out documents which confirm how board votes are decided, how shareholders will be communicated with, the history of any shareholder lawsuits and how executive bonuses are calculated. If you can find a company which has clearly defined plans on paper for excellent corporate governance, then it could be one worth investing in.
Common ESG policies for investors to consider
If you are looking to invest some money into stocks, where you put it is key. While you might have only focused on a business which performs well financially in the past, times have now changed. It is just as key to look for organizations which focus on ESG in their operations also.

A good way of doing this is by looking out for those businesses which have policies such as those mentioned above. This can really pay off in the long-term because businesses with ESG policies like these tend to be better run and have more chance of bringing the return you target.

The post What sort of Things might Investors consider to be strong Policies under Environmental, Social and Governance? appeared first on Entrepreneurship Life.

||

-------------------------------------

By: Carson Derrow
Title: What sort of Things might Investors consider to be strong Policies under Environmental, Social and Governance?
Sourced From: www.entrepreneurshiplife.com/things-might-investors-consider-to-strong-policies-under-environmental-social-governance/
Published Date: Mon, 23 May 2022 18:41:19 +0000



Did you miss our previous article...
https://coachingbusinessowners.com/startup/timesheet-with-gps-how-your-business-can-benefit-from-it