||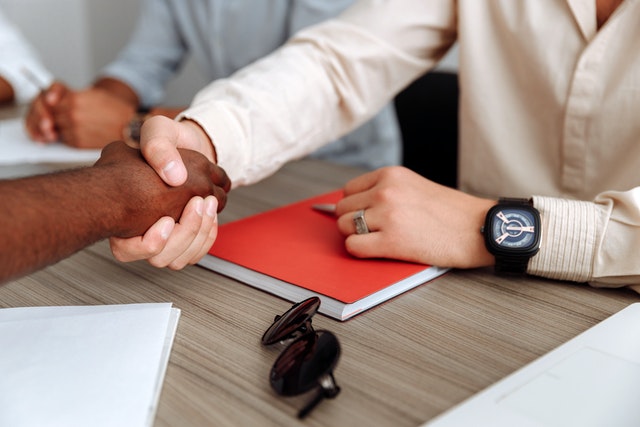 Setting up a limited company can be one of the most thrilling moments of your life. But with so much to consider, it's easy to lose track of what's required and how to take those first steps.
Here's what you'll need to know before you can go from idea and execution to glowing reviews on Checkatrade for your very own limited company.
The company name
The name of your limited company is the vital first step in making your business goals a reality. The name will need to stand out and encapsulate what you offer without containing any controversial or legally sensitive words.
Be wary of also using any trademarked material or picking a name that presents your business as something it isn't.
A registered company address
Anyone can apply for a limited company in the UK, but your registered address has to be within that same country of the United Kingdom (England, Scotland, Wales, and Northern Ireland).
Some people use a PO Box or a home address, while others choose another avenue of receiving mail. Either way, you have to have an address for official correspondence.
A list of company officials
A limited company will require at least one official director, as well as other standard company officials.
It's best to list out each company official, including their full names, nationalities, dates of birth, and addresses before you apply to be a limited company. This will save you a lot of time later on, and help the process run more smoothly.
Company shareholders
The next thing you'll need to do is get the details of your shareholders. Each shareholder will need to provide their full legal name, address, the class of shares and the number of shares they're going to own.
For extra information, it's best to also get their passport numbers and National Insurance information too. Treat all information with the utmost discretion but ensure that you have it all together in one place before applying.
A shareholding structure
And of course, in order to provide the above information as accurately as possible, you'll need to make some important decisions on how the shares in your new limited company will be divided out.
Most companies tend to split their shares with other people or their spouses and offer different classes of these shares. However, it's perfectly fine to own all of the shares yourself if that's what you want.
A People of Significant Control register
Anyone who owns 25% or more of your limited company's shares, or has 25% or more of the voting rights for your company, is considered a person of significant control. All companies are now legally required to keep a record of all People of Significant Control.
You'll also be expected to keep this record up to date on an annual basis through a confirmation statement that's sent to Companies House each year.
A Memorandum of Association
Essentially, a Memorandum of Association is an agreement of intent to form a limited company. This is done completely online and relates to entering the details of each shareholder before ticking a digital box to confirm that they have authenticated the form.

The post What You Need to Know When Setting Up a Limited Company appeared first on Entrepreneurship Life.

||

-------------------------------------

By: Carson Derrow
Title: What You Need to Know When Setting Up a Limited Company
Sourced From: www.entrepreneurshiplife.com/what-you-need-to-know-when-setting-up-a-limited-company/
Published Date: Fri, 24 Jun 2022 09:06:36 +0000



Did you miss our previous article...
https://coachingbusinessowners.com/startup/how-to-build-a-strong-voc-program