|||

I don't usually recommend individual passive income investments here on dinksfinance, but there is one I wanted to share with dinks readers.

Here is some context: I've been investing in small business bonds through a marketplace called SMBX (SMall Business eXchange), which screens small businesses and helps them issue bonds.  We've covered them pretty extensively here, and here.
Away Days Brewing
Well, last week I was reviewing the site and I saw a small business here in Portland, Oregon, that I thought looked promising. Its a brewery called Away Days Brewing.  So, I saw the place was local.  Then I called a friend and went to visit. I was pretty impressed.  The brewery was clean, full of customers, the beer tasted good, and the staff seemed happy.  I chatted with the bartender who basically corroborated the information that was in Away Days bond prospectus.
In any case, they are issuing about $350,000 worth of bonds, at 10.5%.  Here is the image from their bond offering on SMBX.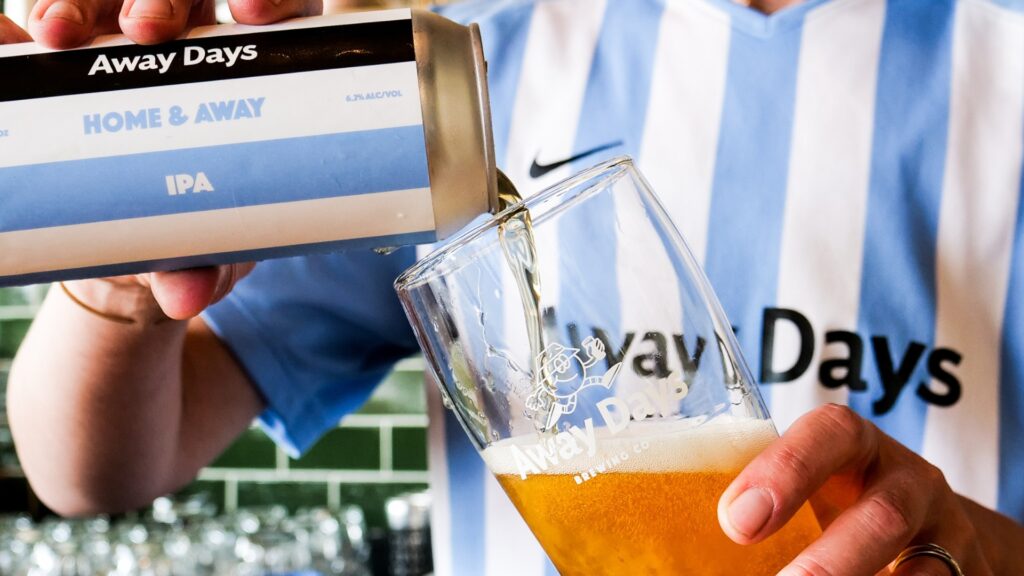 You can find the actual bond paperwork on SMBX's website, here.
I put something like $560 dollars into the offering.  This should give about $12 in terms of monthly principle and interest payments, so its a nice little addition to my passive income streams.  Once the offering closes, payments should start in about 30 days.
What's Great About This?
One thing I like about SMBX is that it makes investing more concrete. Most of the time when I invest in stocks, the returns are basically numbers on digital screen.  With an investment like Away Days Brewing, its nice to see the business actually working – that is watching the beer get poured and people paying the brewery.  So, I can see their financial activity is actually backed up by real economic activity.  This is something that has been missing from the stock and crypto markets.
If you get a chance, you should have a look at Away Days Brewing's offering. You can find it on SMBX here.
SMBX and Communities
While I'm on the topic…
I'm not a huge fan of the concept of system racism – it often gets used a political and sociological cudgel by special interest groups. However, its abundantly clear that the bigger banks systematically disfavor African American owned businesses. This tends to starve these communities of capital and helps keep them poor.  I like SMBX because its crowdfunded model means that capital is provided by local communities, not by huge institutions.  Crowdfunding also means that bond payments are made to local people, not to the big banks, whose executives hog the returns.
So, the SMBX model is much better at distributing capital to local communities and in particular communities of color.
For more great money making ideas, read these:
Our List Of Top Ways To Make Extra Money
Want A Lucrative Side Gig – Buy An Oil Well
Stacking Cash, Some Free And Low Cost Ways To Make Extra Money

|||

-------------------------------------

By: James Hendrickson
Title: Away Days Brewing: Beer, Bonds and Community Investing For The Win
Sourced From: www.dinksfinance.com/2023/10/away-days-brewing/
Published Date: Sat, 28 Oct 2023 05:12:00 +0000