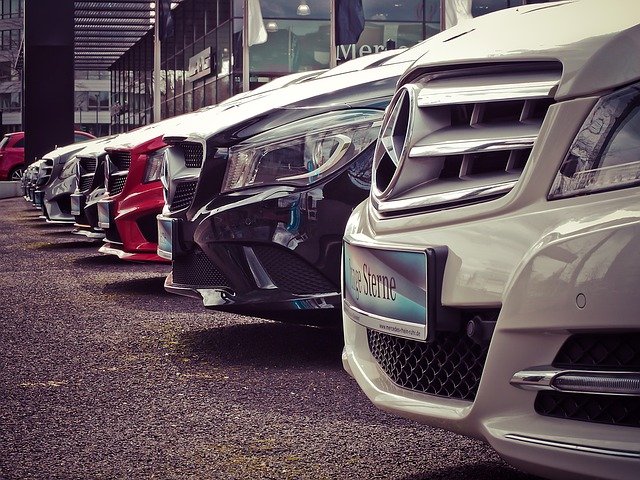 Owning even a minor used vehicle business involves much more than just putting automobiles on a lot and waiting for clients to arrive. It requires familiarity with the vehicles, competence in their features and differences, knowledge of comparative pricing for similar models, and how to arrange vehicle finance. Before you even place the first "For Sale" sign on a vehicle's windshield, you'll need to choose a site, learn about local licensing requirements, and devise a strategy for a successful business plan.
But the main thing to remember before starting a used car business. As an owner, it is your responsibility to check every car history first. And before making a sell as well recommend your customer to check car history as well. Always do a thorough inspection of any car you are contemplating purchasing. You don't want to spend your hard-earned money on a stolen vehicle to have it seized by the police or an insurance company. You will not get repaid for the money you spent inadvertently buying a stolen car.
The VIN of your car is similar to your social security number. It can help you find different recorded repairs, accidents, and other information. The car history report contains all the essential and only genuine information you need to make an informed vehicle purchase choice.
Create a Business Plan
It is critical to creating a business plan before embarking on your venture. A business plan should include an analysis of your industry and local market, as well as projected financial returns, such as when you expect your company to break even.
A business plan serves several functions: putting your business ideas on paper can help you identify challenges and weaknesses in your project. Furthermore, by performing financial projections, you can determine whether your revenue model is viable. You should also be aware that before agreeing to work with you, investors and lenders will want to see a business plan. A good business plan can help you get the funding you need.
Insurance, Bonding, and Licensing
It would be best if you cleared several obstacles before you can begin selling vehicles, one of which is getting your dealer's license. If you want to run a full-service dealership, you'll need a dealer's license that allows you to sell an unlimited number of cars each year. A dealer's license is also required if your sales operations are compliant with Consumer Rights and Safety regulations.
When it comes to bonding, you'll need a surety bond for your dealership to safeguard you against contract defaults with vendors, car suppliers, and wholesalers. Surety bonds are an efficient method to protect transactions between your dealership and any third party with whom you do business.
Whether they sell old vehicles, new automobiles, or both, all car dealerships need full insurance coverage. General liability, lot coverage, and comprehensive policies that cover everything from property damage to inventory loss are common types of auto dealership insurance coverage.
Apply for Funding
Unless you already have the resources to get your company up and running, you'll need to seek funding. There are many funding methods available, including loans and seeking investors. Before seeking funding, it is critical to ensure that your resources are in excellent shape. Some lenders and investors may want to look into your credit, so review your credit reports and rectify any mistakes. If your credit score is poor, take the required measures to pay off your debt and raise your score before applying for company financing.
Selecting a Location
Choose the leading site with easy access from major thoroughfares. Make sure your location has enough parking for both your car inventory and your clients' vehicles. Before you sign a lease or make modifications to the property, check with your local zoning authority to make sure you may legally operate your company there.
Learning the Art of Selling
Just because you like automobiles doesn't guarantee you'll become an excellent salesperson. Retail is a tricky business to get into. If you don't want to come off as a sleazy auto salesperson, you'll need to improve your sales abilities. Whether you're selling old or new vehicles, your number one objective as a car salesperson is to be open and honest.
The Bottom Line
These pointers will assist you in navigating that how to start a used car business. If selling used vehicles is really what you want to do, it may be beneficial to speak with several used car sellers to get additional insight into the industry. Having an experienced dealer as a mentor may be very helpful. Always follow your intuition and never be hesitant to ask questions.
The post How to Start a Used Car Business? appeared first on Entrepreneurship Life.

-------------------------------------
By: Carson Derrow
Title: How to Start a Used Car Business?
Sourced From: feedproxy.google.com/~r/entrepreneurshiplife/feed/~3/XRN9yLUD0rc/
Published Date: Wed, 20 Oct 2021 07:00:42 +0000

Read More