||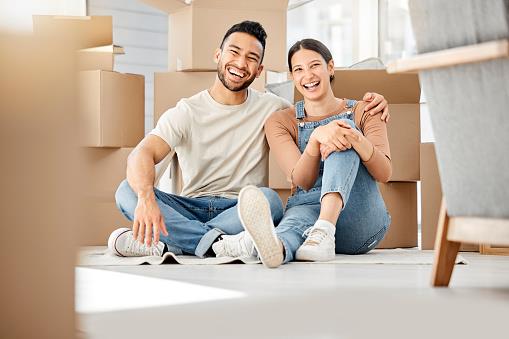 Moving can be a thrilling and exciting experience. But it can also be stressful and expensive. Planning for and managing your moving expenses is important to make the process smoother and more affordable. From hiring a moving company to packing supplies, many costs are involved.
The good news is that proper planning can reduce your moving expenses and ensure your move is as cost-effective and stress-free as possible. Being organized and taking the time to research reliable sources for your supplies can also keep your costs low. Making a plan for handling your move in advance can help you stay within your budget and avoid any surprise expenses. This guide will cover the best tips for managing moving expenses and maximizing your budget.
1) Choose Reputable Movers
When selecting long distance movers, it is important to do your research and guarantee you are hiring a qualified team with a good reputation. It is a good idea to get recommendations and read online reviews to certify that the service you hire is dependable and trustworthy. Ask friends, family, and colleagues who they used, and call the Better Business Bureau to ensure the movers have a good record.
In addition, it is important to get a written estimate and ensure all costs are thoroughly explained. Finally, verify that their insurance coverage is up to date and that they are licensed and bonded.
2) Create A Moving List
Create a comprehensive moving list with everything you need, such as boxes, packing material, packing tape, labels, markers, furniture, appliances, mattresses, toiletries, clothing, bedding, electronics, and any valuable items. Add any services such as movers, storage, utility hookups and transfers, cleaning services, and any other necessary services to the list.
Research any items requiring special packings, such as mirrors and flat-screen TVs. Make sure to replace any furniture or items you are getting rid of. Finally, check off each item on your list as you progress in the move.
3) Get Insurance In Order
Insurance is an essential part of the moving process. Depending on the value of your belongings and their distance from your current location, you should purchase full-value coverage, which covers the actual cost of replacement value for lost or damaged items.
You can also opt for basic liability coverage, which protects against most household goods problems. Please discuss their insurance coverage and rates with your moving company to ensure the best coverage. Request a copy of the insurance policy that applies to your move.
4) Make A Budget
A budget is a great way to help manage your expenses during a move. Before the move, create a budget that includes expenses like packing supplies, truck rental, movers, and storage fees. Then make sure to set aside money to replace any lost or damaged items.
Keep a budgeting worksheet and update it each time a payment is made. It's also essential to plan for possible overages during the process. Also, depending on your current budget, consider using money-saving practices such as borrowing or renting items, getting help from family or friends, and shopping for the greatest deals.
5) Choose Affordable Movers
When moving, it is important to research and finds affordable movers. There are several things to consider when searching for an affordable mover. Comparing charges from different movers is essential to get the best deal. Additionally, receive quotes from multiple movers and understand all the hidden fees that may be included in the quote.
It is also important to research online for customer reviews or ratings and ask friends and family for personal recommendations. After considering all these factors, one can find an affordable mover to help them successfully move.
6) Declutter The Excess
When managing moving expenses, the best thing to do is to declutter the excess. Determine what items are vital for you to take with you and what can be donated or sold. Please photograph items to remember what you have and where it is.

Measure furniture and other bulky items to know if they will fit in the new home. Contributing or selling items you no longer need will decrease the number of items you need to move. This will save money and reduce the pressure associated with the move.

The post <strong>Managing Your Moving Expenses</strong> appeared first on Entrepreneurship Life.

||

-------------------------------------

By: Carson Derrow
Title: Managing Your Moving Expenses
Sourced From: www.entrepreneurshiplife.com/managing-your-moving-expenses/
Published Date: Tue, 28 Mar 2023 12:31:42 +0000



Did you miss our previous article...
https://coachingbusinessowners.com/startup/tips-to-help-you-begin-trading-stocks